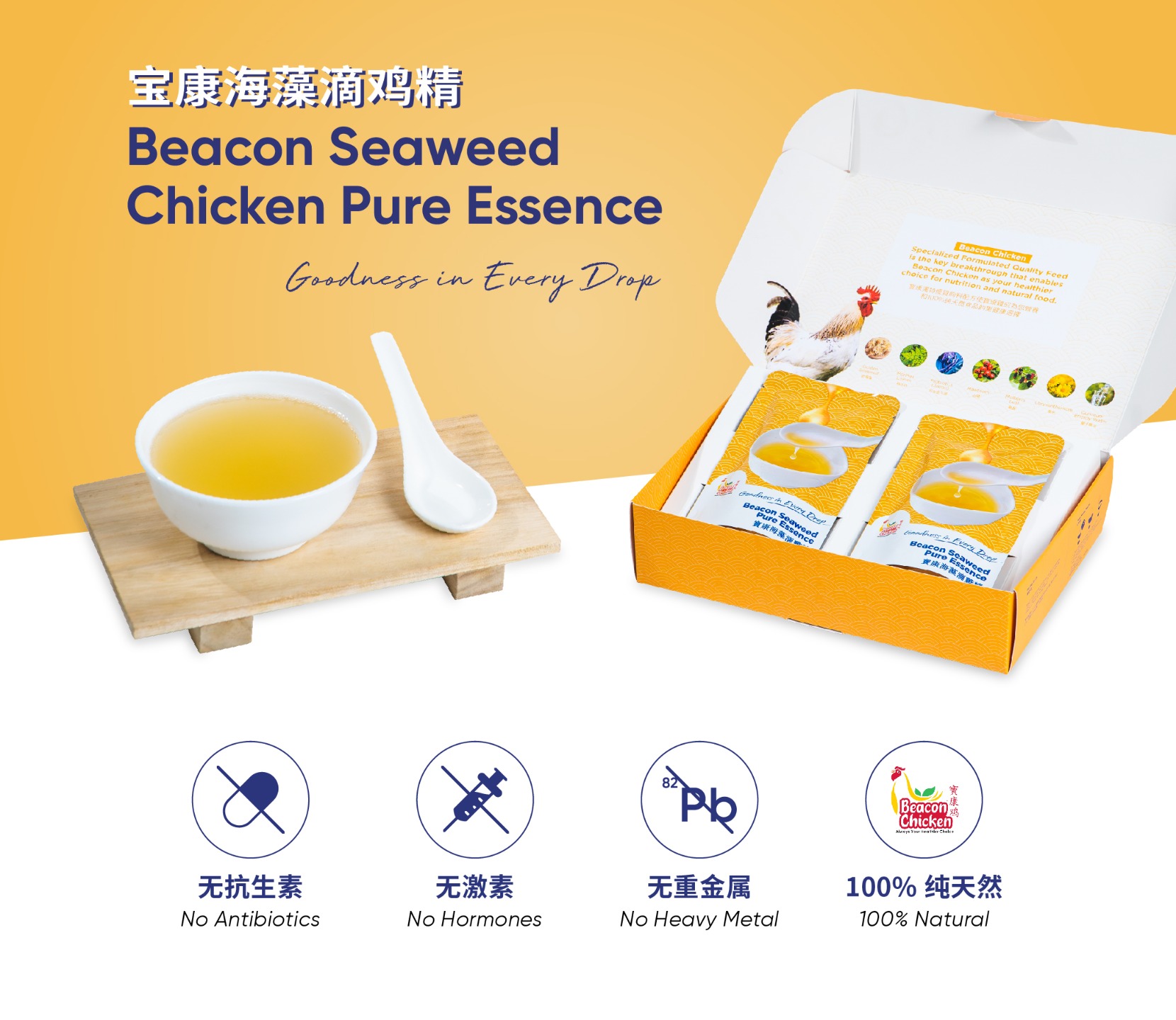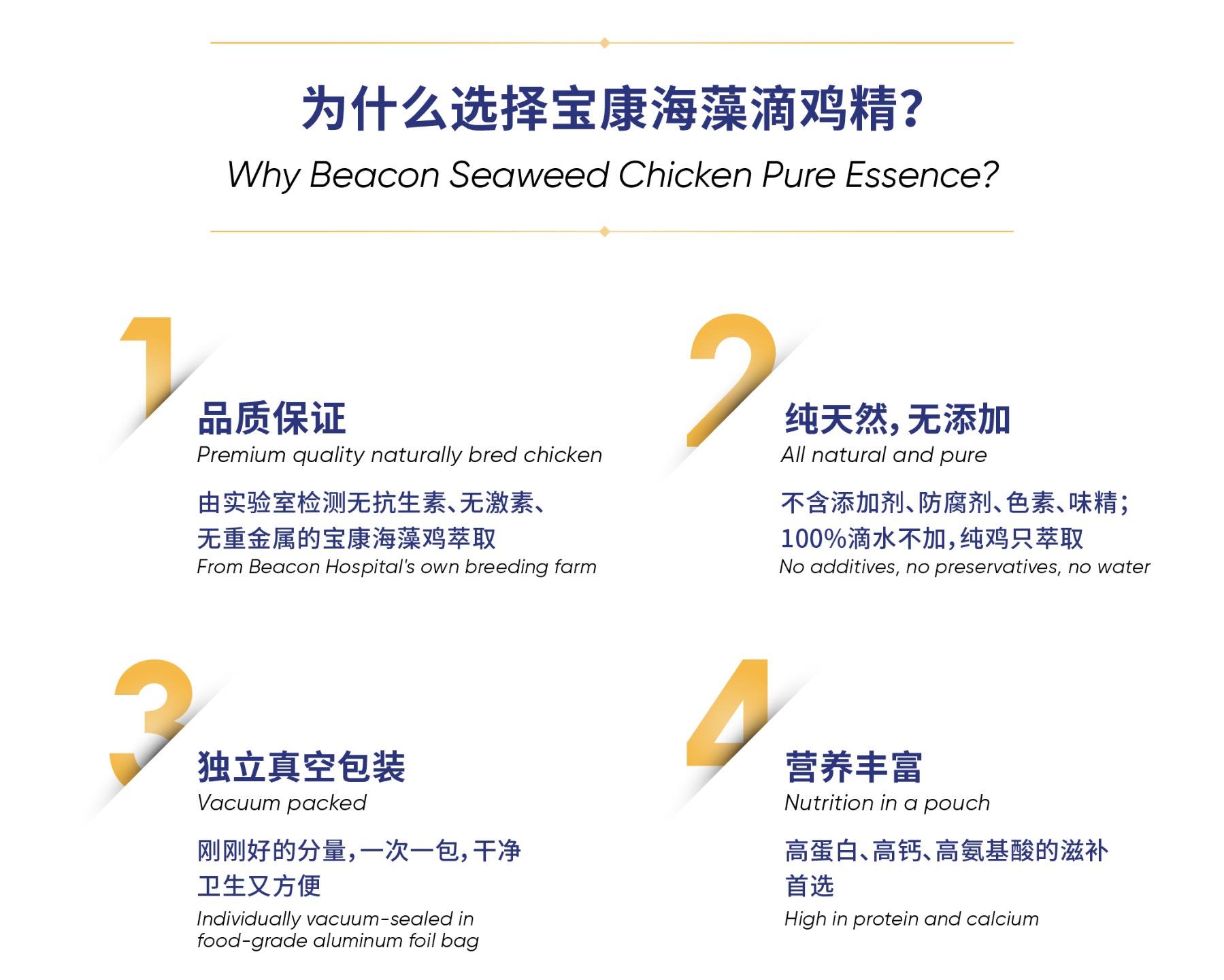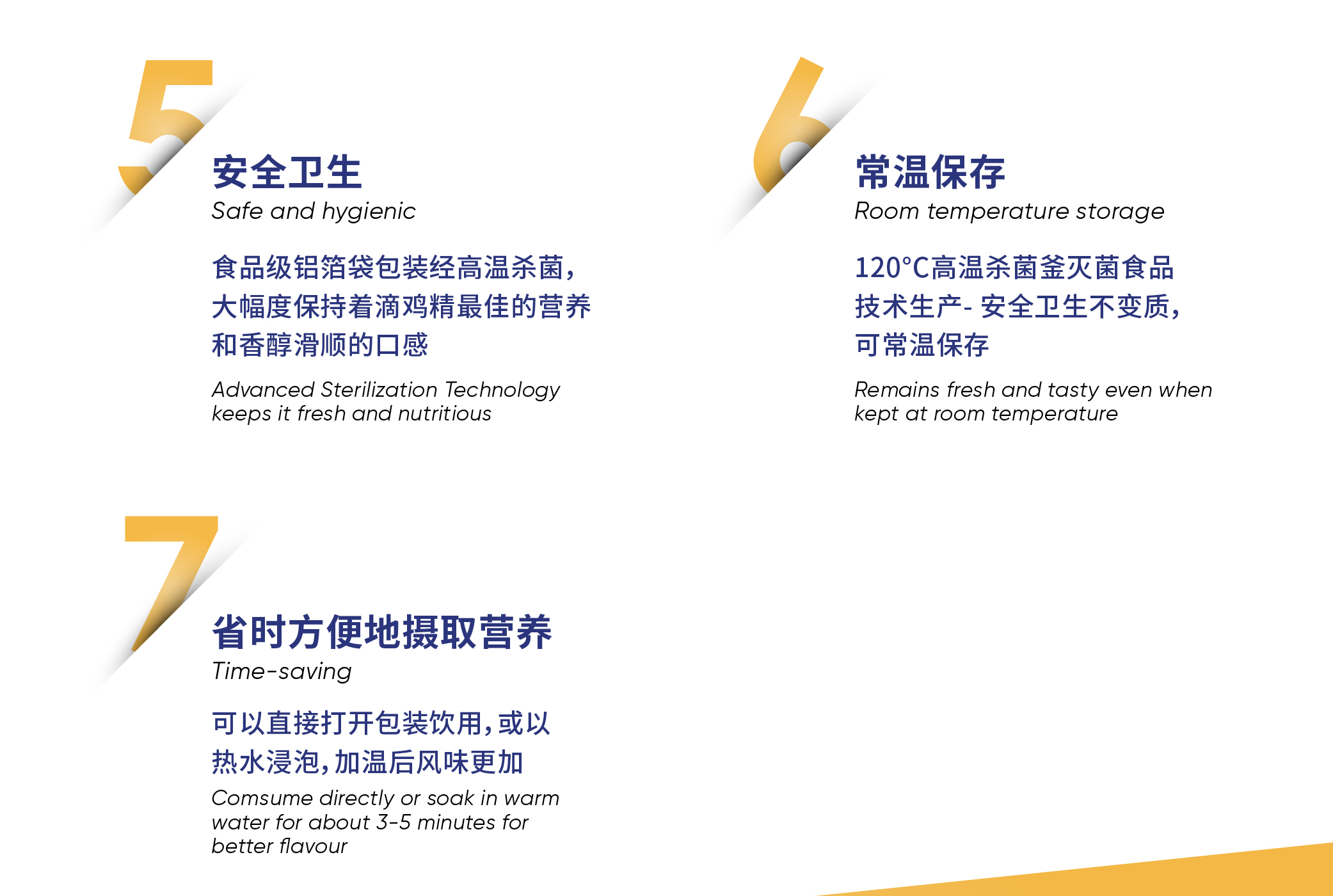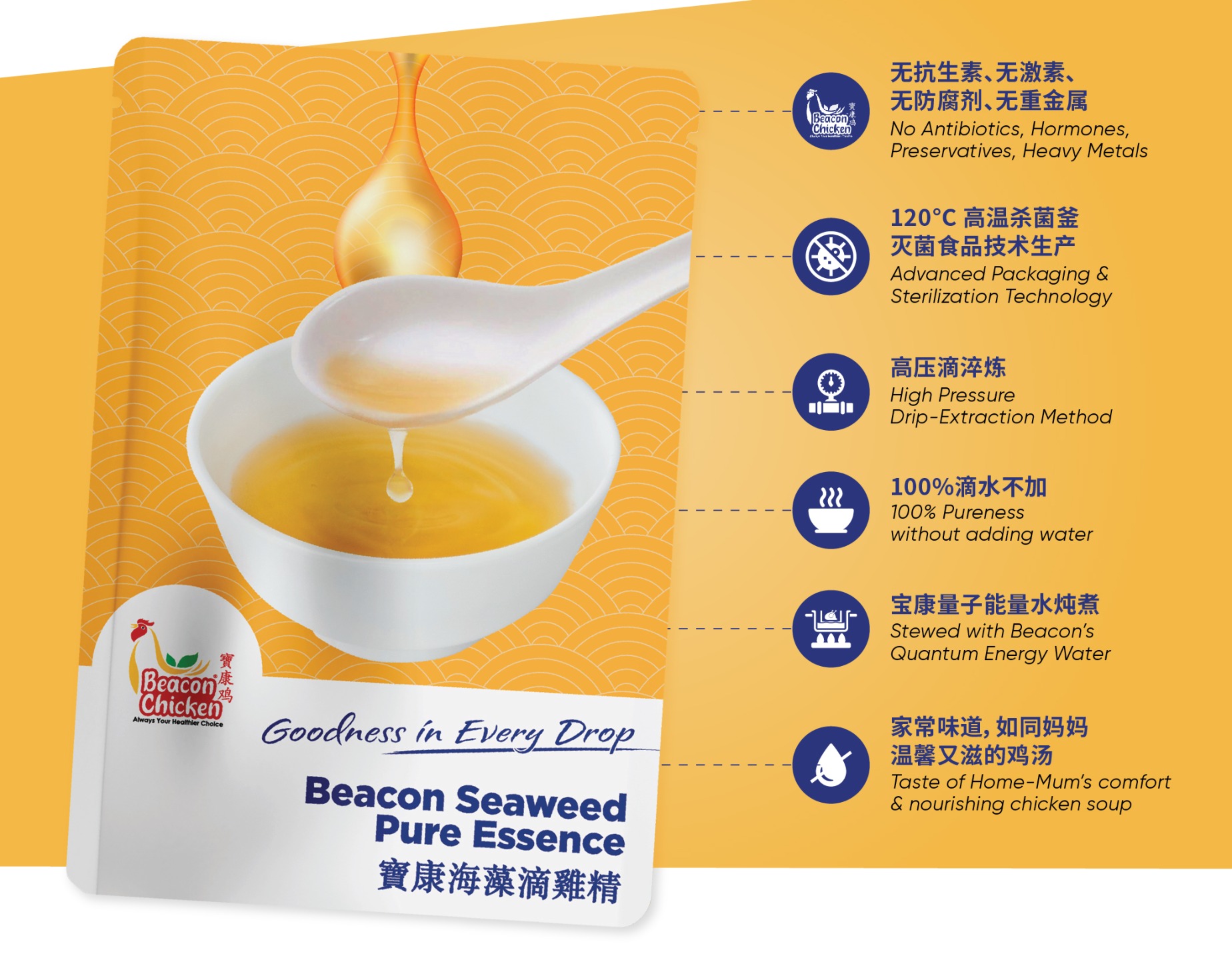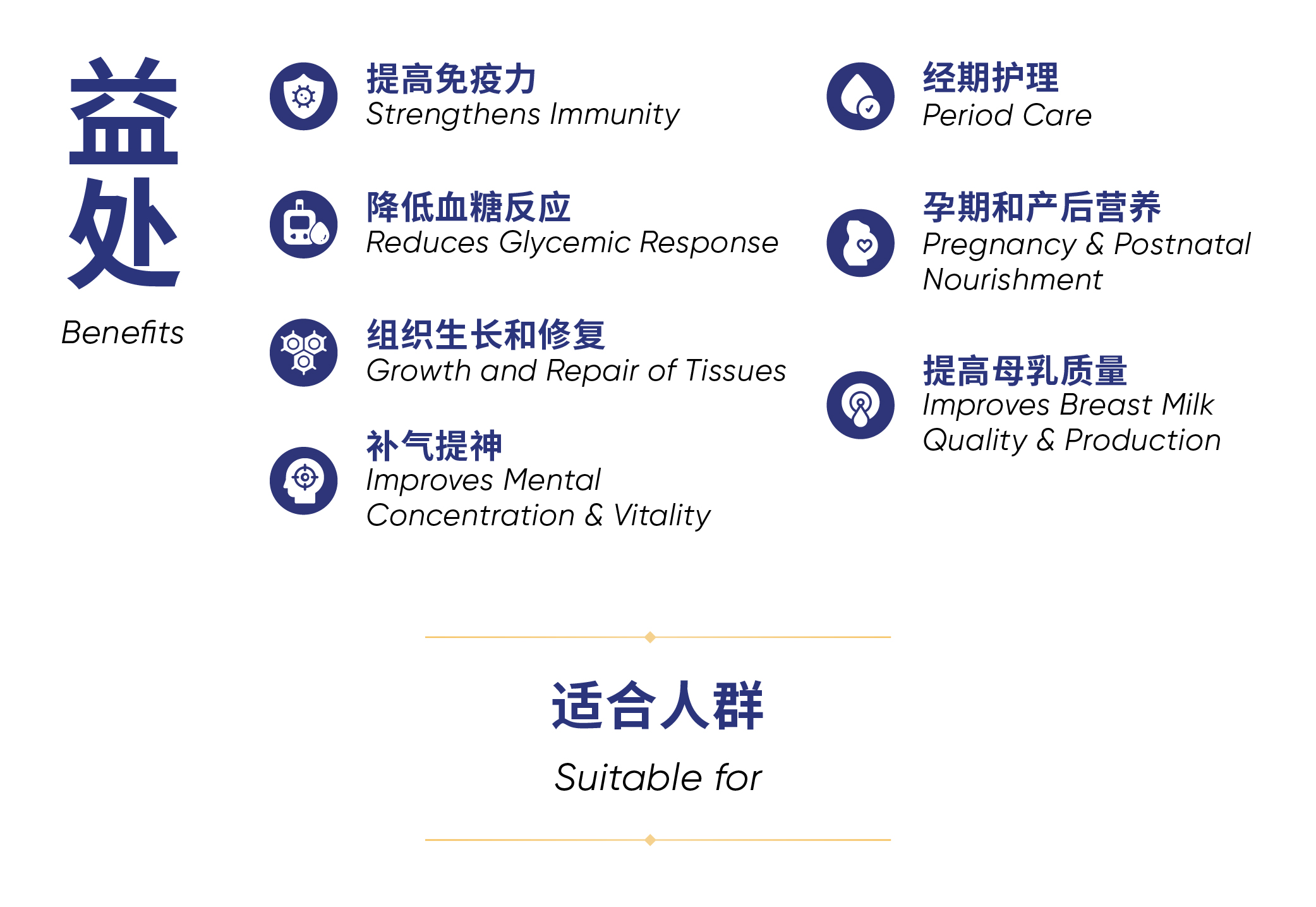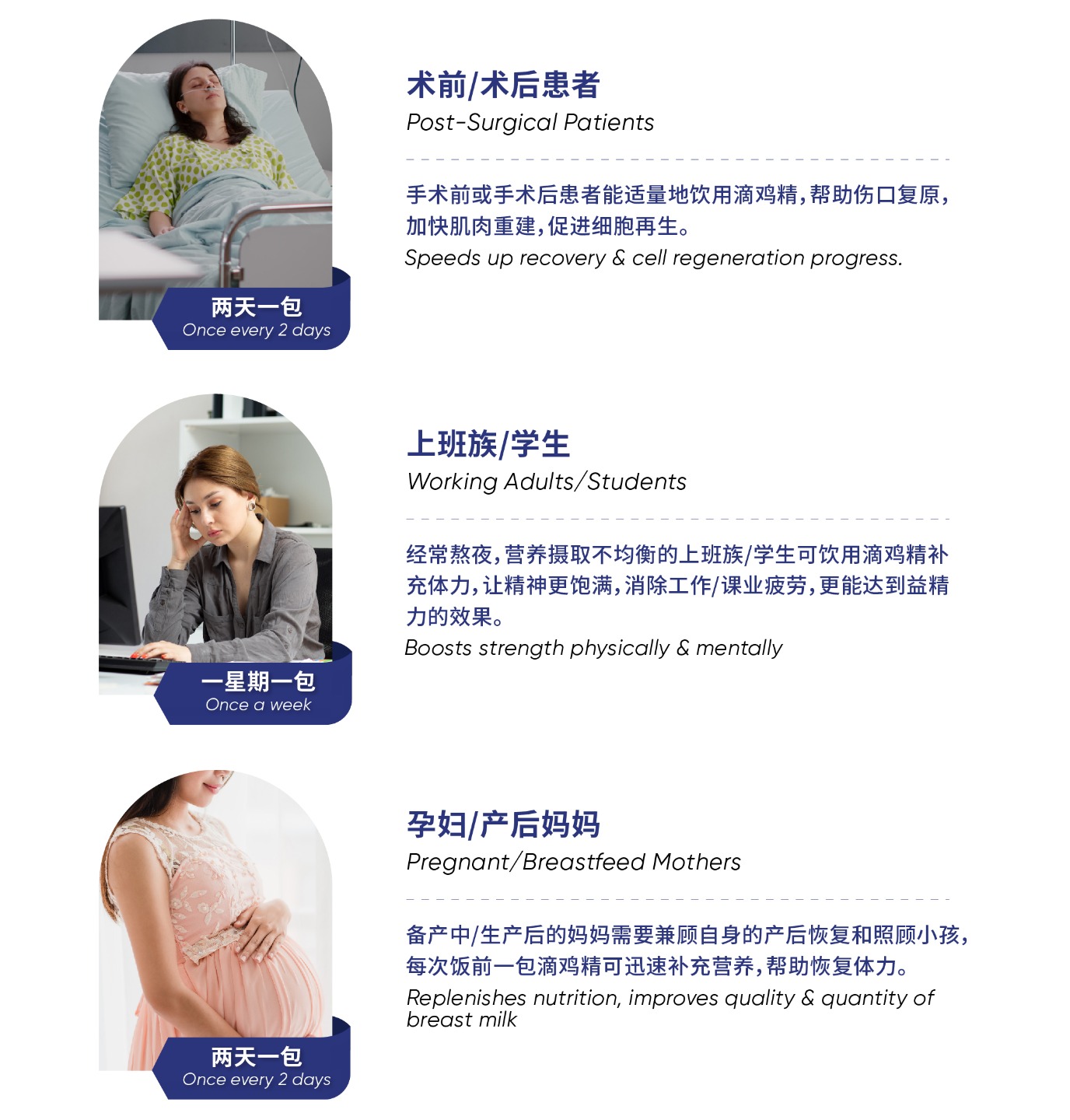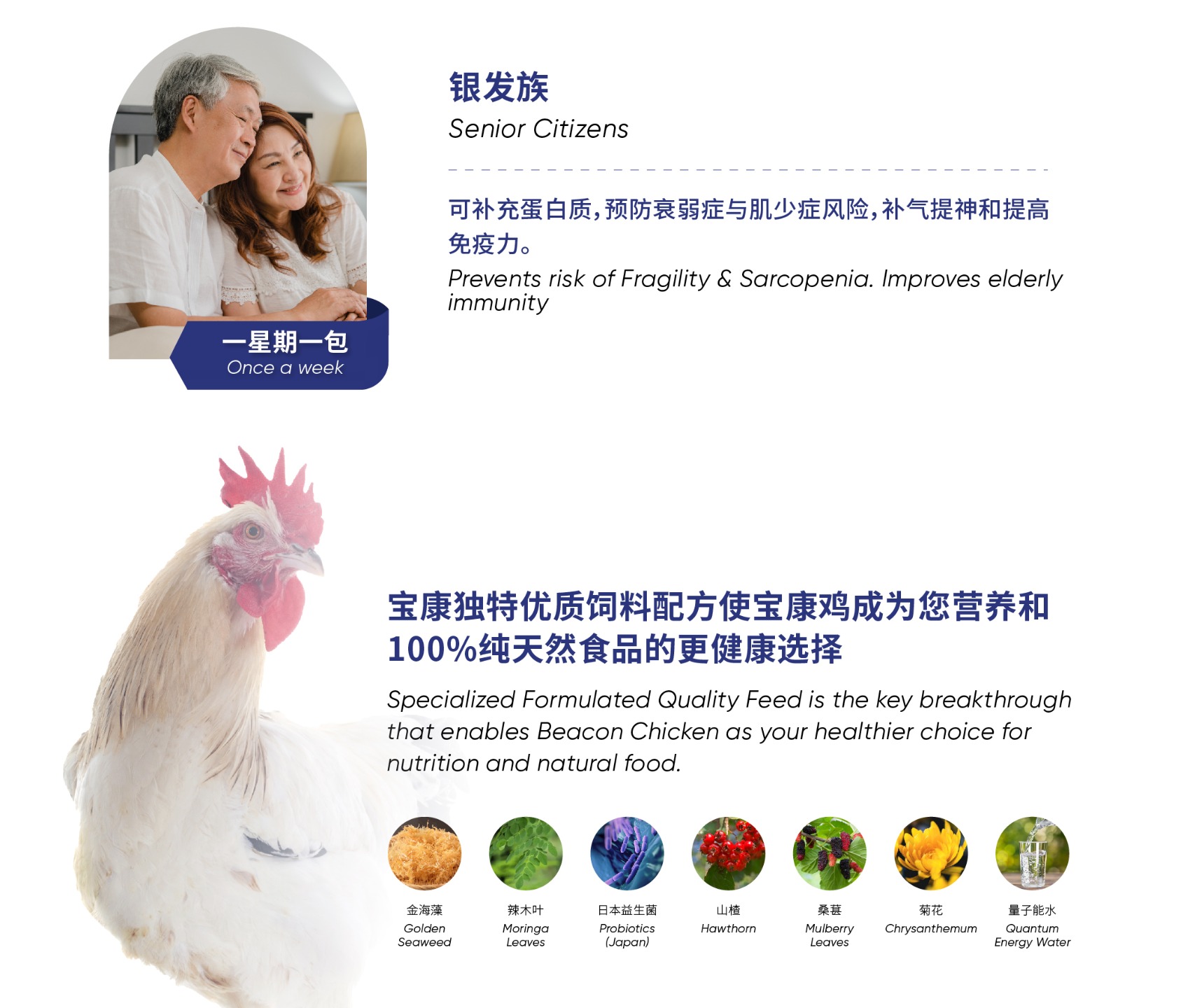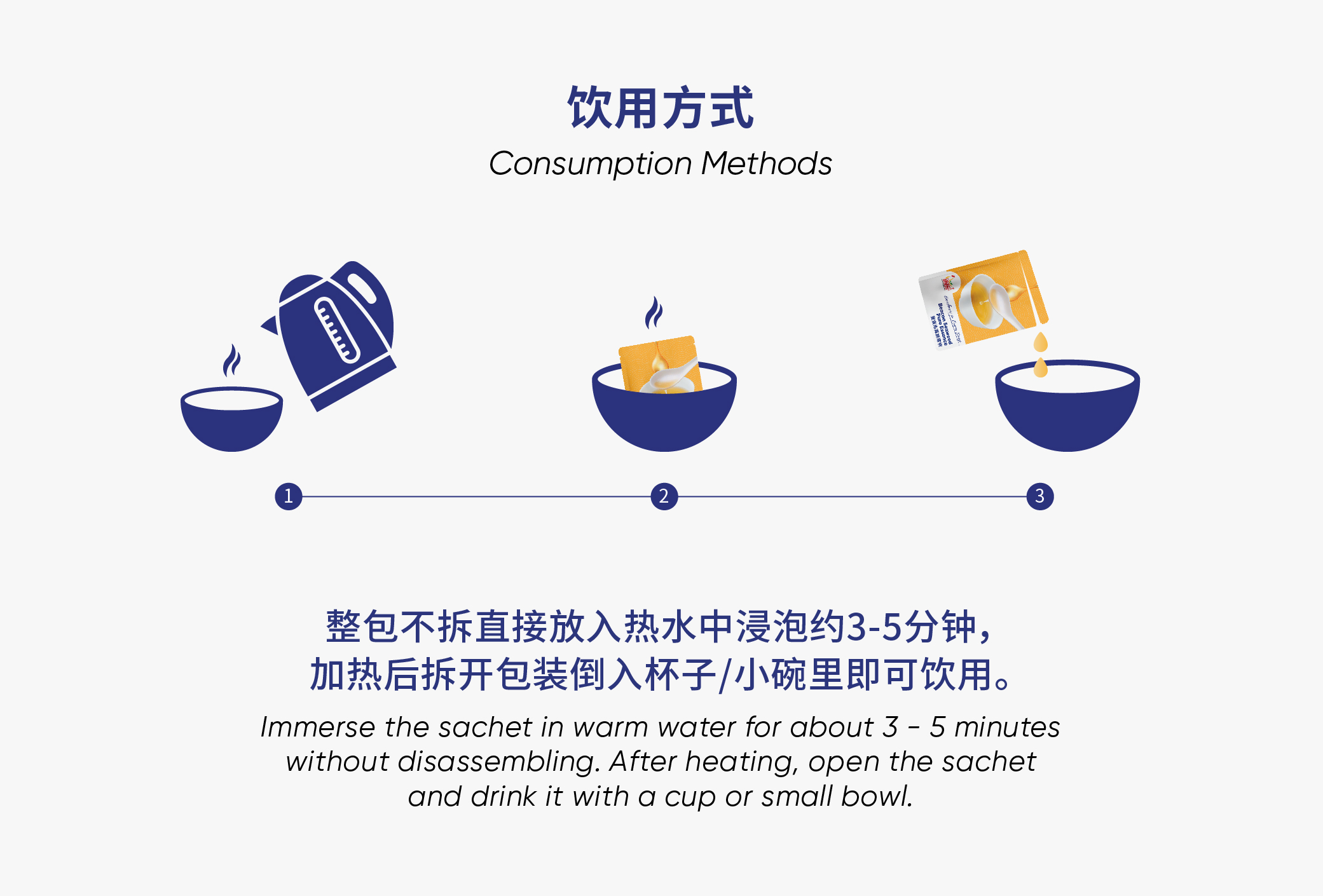 KEY FEATURES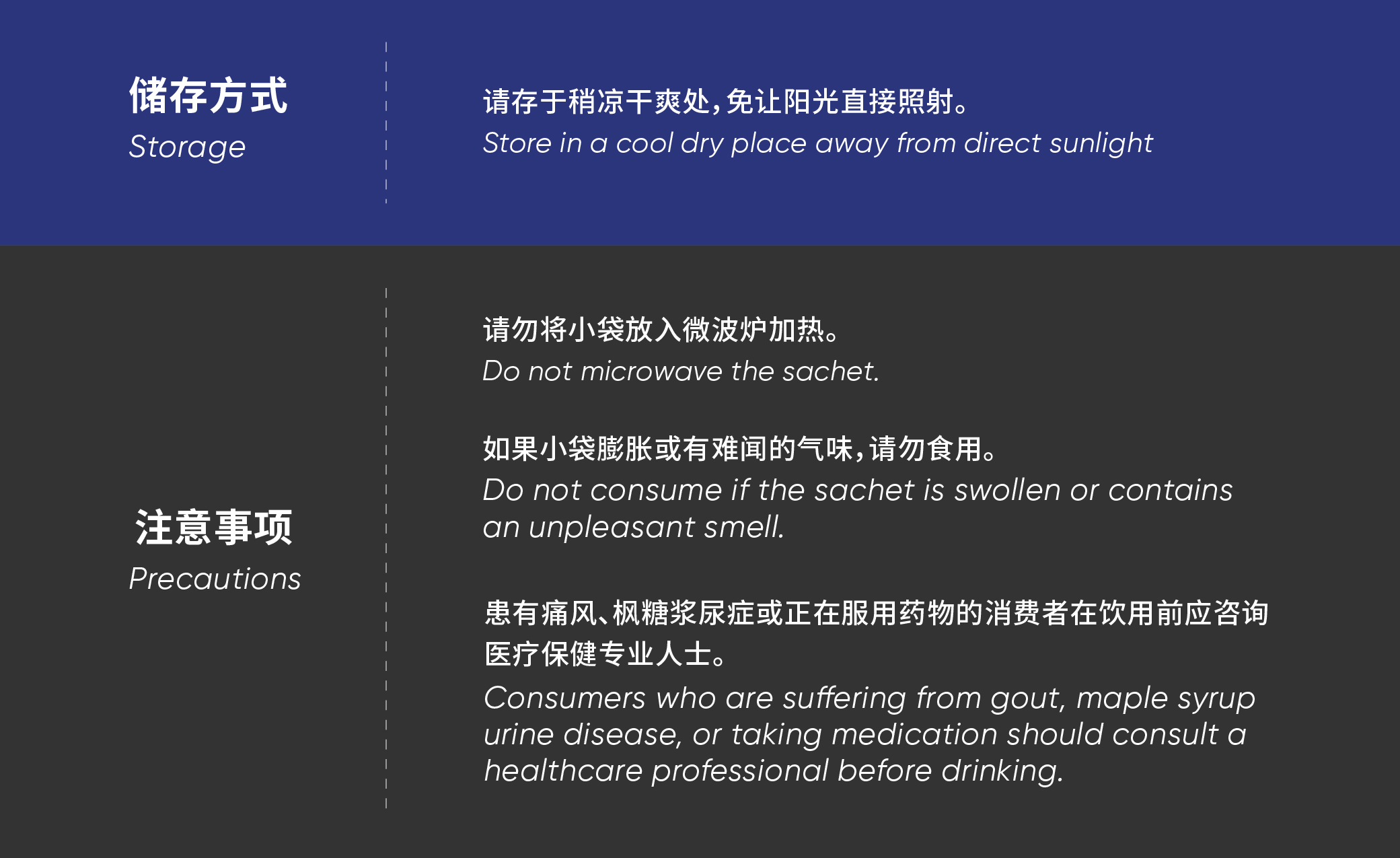 • Using the All-Natural Beacon Chicken, the Halal-certified chicken which contains no hormones, no antibiotics and no heavy metals.
• Freshly extracted daily, with no additives, preservatives and water added
• High protein, high calcium and high amino acids, suitable for all ages
• Can be stored under room temperature, and consumed directly. 
Seaweed Chicken - the 100% natural, healthier choice of chicken. Rich in essential nutrients and wholesome.
• No antibiotics
• No chemicals
• No hormones
• No heavy metals
• Fed with Specially Formulated Chicken Feed - a special blend of seaweed, moringa leaves, probiotics from Japan, Chinese herbs, protein, trace elements and vitamins.
Ingredients: 
Beacon Seaweed Chicken, Sea Salt
Nutrition Information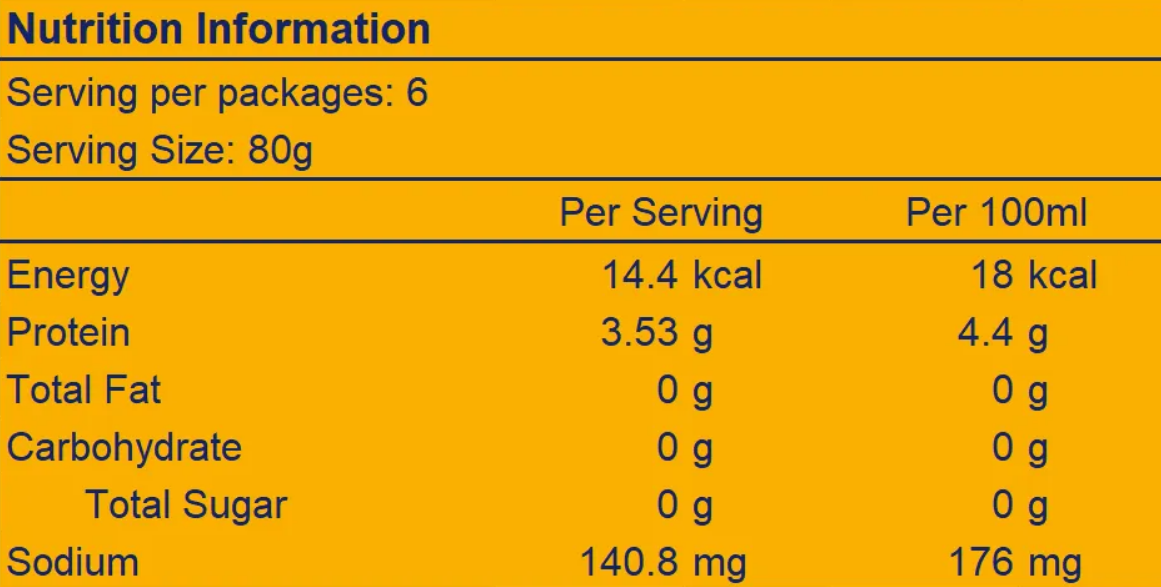 Storage Method:
Store in a cool dry place away from direct sunlight. 
Water Heating Method:
1. Place Pure Essence sachet into a thermo cup. 
2. Pour in hot water and soak for 3 - 5 minutes. 
3. After heating, open the sachet and Pure Essence is ready for consumption. 
⚠️Precaution⚠️
● Do not microwave the sachet. 
● Do not consume if the sachet is swollen or contain unpleasant smell. 
● Consumer who are suffering from gout, maple syrup urine disease, or taking medication should consult healthcare professional before drinking. 
Quality Certification:
• HALAL
• MeSTI