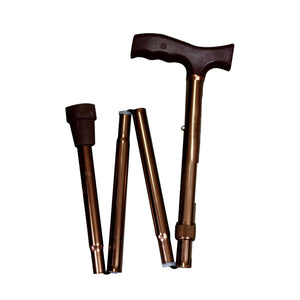 Adjustable Foldable Walking Stick
Manufactured from strong yet lightweight anodized aluminium to support you in every step.
No more bulky mobility aids, thanks to its foldable shaft properties.
Comes with easy to fold tension cord, this foldable walking stick can easily be folded to be kept discreetly inside bags or cars.
You can easily use it whenever you need it as it is extremely portable & light to carry.
Product Features:
Adjustable and foldable walking stick
Easy to store and carry
Discreet
Reliable
Wrist loop
For those who require minimal support